Well guys our little clan is growing.
We have picked up a few new member and i must say they are some great guys.
Here is a look at the clan list as it stands right now.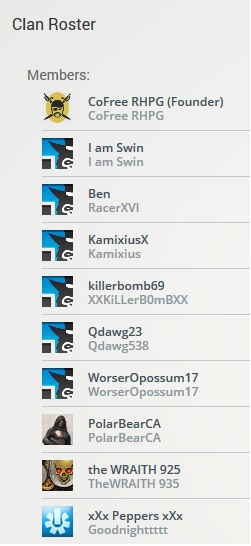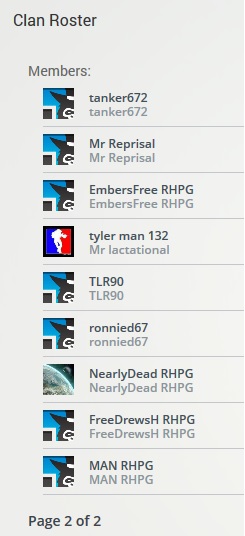 Just to do a quick update we have took down Vault of Glass Boss Atheon
5 or 6 times now.
We are getting it done in about a hour and a half.
Last night drove us nuts for some reason we could not get that ass to die but in the end we got him.
In spite of all the network issues some of the raid group had.
Job well done guys
I'm thinking we are going to run VOG in hard mode this week for the first time
I'm sure we can get it done.
"FIGHTING TYRANNY in a TECHNOLOGICAL NOTTINGHAM"

No Questions by PM.